Liz Hammonds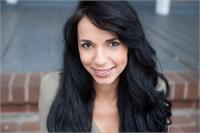 Liz completed her 200 hour RYT through Onyx Yoga Studio. Come ready to push yourself to a place where you'll walk out of class feeling your inner strength and courage.
Liz was introduced to yoga in 2015 during a time of her life she felt she needed it the most. She was resistant to the change at first but grew to love the mental discipline, physical demand and spiritual awakening yoga offers.
When not on the mat Liz is painting, always taking inspiration from yogic philosophy. As a teacher, she makes each pose in her class fun and accessible for all levels to enjoy
Liz Hammonds is currently not instructing any classes.