Corey Brueckner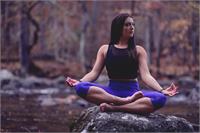 Corey has been practicing yoga for over five years. She is also a national-level fitness competitor and uses her yoga practice to help build her strength and flexibility.
As her journey progressed, Corey came to understand that the benefits of yoga went well beyond the physical aspect; that's when she decided she wanted expand her knowledge and share this gift with others.
She graduated from the LifePower teacher training program in 2017. Wishing to dig deeper into the benefits of yoga and meditation, including energy healing, she also became Reiki- Level 1 certified.
Corey is an advocate for addiction and eating-disorder awareness and hopes to use yoga to help aid others in their recovery processes mentally, physically and spiritually.
Corey Brueckner is currently not instructing any classes.